dallas commercial photographer texas lifestyle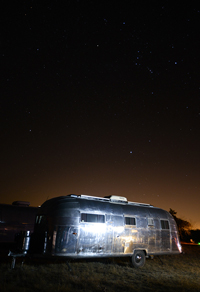 One in a series of Airstream photographs taken last weekend here in North Texas. The LBJ Grasslands was the site for a large gathering of Airstream Trailers, and their owners last weekend, and the images were an experiment in seeing just how far I could push some functions of my camera shooting at night.
I have enjoyed doing architectural photography at night, but the light at an event, with no electricity nearby, in the middle of nowhere … now that's a different challenge completely. At least we had cooperative weather and friendly people to keep the whole thing from getting too crazy.