Welcome to the  roll out of my new website presence! I rode the old one all the way to the edge of the grave, shot it, and threw it in the hole. It's time to say goodbye to the old look, and hello to the new look Shannon Drawe Photography. I am ready for what lies ahead, and I want visitors to Shannon Drawe Photography to enjoy their experience on this site. Don't be too surprised if you feel yourself getting close to the bleeding edge of the visual experience. It's okay, you are safe, and the relationships we establish will make you believe you are safe bringing your best ideas to me.
LATEST PHOTOGRAPHY
LATEST PHOTOGRAPHY & TOPICS LISTED TO THE RIGHT.
austin dslr videographer
This is a video for the McCombs School of Business at The University of Texas Austin. While the visual subject matter is pretty straight forward, the information in this series of videos is extremely prescient. Sound and lighting can always be a challenge in venues unaccustomed to the needs of videography, Read more…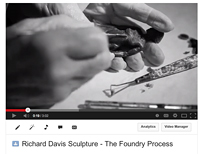 dallas dslr videographer texas
Finally finished production on a new video for www.richarddavissculpture.com. The beginning just lent itself to being a black-and-white segment, and the audio on the furnace and production work seems to work nicely in the background of the spoken audio. The foundry process is incredibly loud and dramatic, so balancing things out took a little while.
denton corporate photographer
Tetra Pak Chicago headquarters moves to Denton Texas
REAL DENTON BUSINESS NEWS
I was at the Denton, Texas, Tetra Pak plant today doing a charity shoot for local publication in the Denton Benefit League Tabloid, when I noticed some construction going on up front in the parking lot. As a journalist, I am always asking questions and I found out that the construction was actually demolition, and that Tetra Pak is building a new office area in preparation for the relocation of Chicago headquarters to Denton, Texas.