CLICK ON ANY OF THE IMAGES ABOVE TO VIEW THOSE PORTFOLIOS AND VIDEOS!
Dallas commercial photographer Shannon Drawe Photography
Hello, and welcome to the new Shannon Drawe Photography commercial website. Late in 2013 I decided to pull out all the stops on this new site, and show you some of the diverse interests and the diversity of my photography business. I figure, why limit myself? Looking through this photography site, you will find some photography emotional, surprising, slick, refined, evocative and raw. That's just how I roll. After twenty-seven years as a professional photographer, mostly here in Texas, I think I've earned the right to show you what I can do – what all I can do. Okay, actually this isn't all all I can do. I am a professional writer and dabble heavily in other interests while our economy irons itself out. Those "other interests" are just pieces of a puzzle that go together to create a person a bit more diverse than some geek who never came out of the high school yearbook darkroom. And it probably shows in my work, at least I hope it does. Feel free to contact me to find out more about what I can do for you and your photographic needs. If it's creative, count me in.
SCROLL DOWN JUST A LITTLE MORE AND SEE THE CLIPS OF PHOTO BLOG POSTS – CLICK ON THEM TOO!
LATEST PHOTOGRAPHY
LATEST PHOTOGRAPHY & TOPICS LISTED TO THE RIGHT.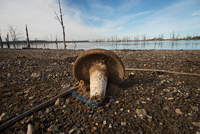 commercial photographer editorial photographer dallas #dallasphotographer #photographerdallas #editorialphotographer
Whether times are good or bad, it's always good to get out and work on projects that keep the juices flowing. I've been writing about the water situation in Texas for more than a year now, on another website, but with the continuing drought, I decided it is time to actually get moving on this visually.
dallas commercial photographer editorial photographer


A project that burns constantly in my awareness is finally moving more front-and-center, as Texas embarks on its third year of drought. Read more…
dallas website design photography #dallasphotographer
I finished and took live a new website for company A&P Vintage Trailer Works late last week, and turned it over to the owners so they can continue to flesh the site out.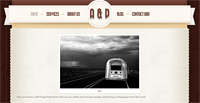 It's a wordpress site which are easy to control and add content to – and are very well liked by search engines. Maybe that's how you found me? The business of website building for Denton, Dallas and Fort Worth (I do the small jobs the big dogs don't want), is at www.dentondigital.com.
Read more…