SHANNON DRAWE PHOTOGRAPHY
^^CLICK ON THE BLOCKS ABOVE TO SEE THAT PHOTOGRAPHIC SERIES^^
Dallas Texas Photographer for magazines, corporations and advertising agencies
FEEL FREE TO WATCH THE VIDEO
I work in Dallas and all of Texas. Nowadays, my photographic life goals are simple; establish lasting relationships that maximize my creativity while giving you the images you need on an ongoing basis. You need to know you can go to me anytime to get the job done, and remember that no relationship is too big or too small.
Things are certainly picking up in the editorial and commercial photography sector of my business. Feel free to look around, visit the news blog and contact me if you have any photography needs.
SCROLL DOWN JUST A LITTLE MORE AND SEE THE CLIPS OF PHOTO BLOG POSTS – CLICK ON THEM TOO!
LATEST PHOTOGRAPHY
Dallas Commercial Photographer Shannon Drawe keeps you current with the latest in news and business photography. NEWS ----> NEWS ---->
Damage Destruction and Hope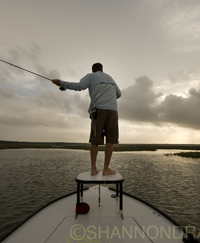 I made a trip down to the Texas Gulf Coast earlier this month, and was blown away by the damage from Hurricane Harvey, and by the fact that the mainstream media has already packed up and left. It seems, once again, that if nobody's sitting around waiting for rescue, begging for help, that according to the MSM's standards; it must not be a story anymore. They tend to move on quickly nowadays, searching for the basest of emotional denominators.
Photography Supplies Denton Texas Student Pricing
BASIC PHOTOGRAPHY TRIPODS
For Denton, Texas, it's a unique place to try and make a go of selling quality (QUALITY) photography equipment and supplies to an increasingly detached and fickle student body that pays so much for school that – THEY DON'T understand the need to have quality equipment to create quality work (and maybe, just maybe get a quality job on graduation). But, I figure: Why the heck not try and pass along these deals to the next generation of photographers!!! Read more…
At first glance, it has never been so easy to hire a pro photographer – especially in a small city like Denton, Texas.
The truth is there really aren't that many professional photographers still standing – in Denton, Dallas or the DFW Metroplex. There ARE a lot of people with digital cameras who call themselves professional photographers, but what really is the definition of a "professional photographer" today.