dallas website design photography #dallasphotographer
I finished and took live a new website for company A&P Vintage Trailer Works late last week, and turned it over to the owners so they can continue to flesh the site out.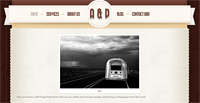 It's a wordpress site which are easy to control and add content to – and are very well liked by search engines. Maybe that's how you found me? The business of website building for Denton, Dallas and Fort Worth (I do the small jobs the big dogs don't want), is at www.dentondigital.com.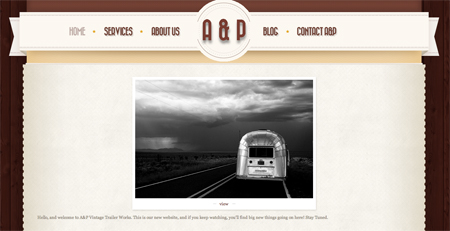 I have yet to find anyone who does anything like what I do through Denton Digital website design. The website is, of course, one thing — and the content, like photography, entirely another. When you are starting or starting over with your website, you'll soon realize it's time to let the people who know more about these things than do you, take over and get it done – done right. The thing is that once it is done, it goes right back into your hands, your control, where you can do whatever you want with your new website without going through an expensive middleman, or buying permission or rights to things you already bought – like your unique URL. How refreshing is that?