dallas commercial photographer in texas
New photography projects are coming from all directions and in all flavors these days.
Stay tuned for a snippet of a new video project about a local artisan. Stay tuned for a comprehensive editorial project expected to last several years, and a third project that is completely off the wall in every way.
The most interesting and commercial project comes attached to a UNT Ad Design student who did a fantastic job on her concept and getting everything lined up as far as the three photo shoots on three locations in the Denton, Texas, area.
I will wait for the final product to show you how the photography and typography turned out … I bet it will be great.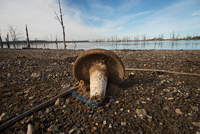 commercial photographer editorial photographer dallas #dallasphotographer #photographerdallas #editorialphotographer
Whether times are good or bad, it's always good to get out and work on projects that keep the juices flowing. I've been writing about the water situation in Texas for more than a year now, on another website, but with the continuing drought, I decided it is time to actually get moving on this visually.