New Photography added in 2017 to Shannon Drawe Photography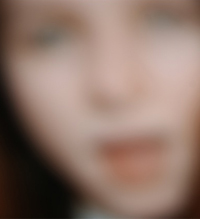 The galleries are coming together now. As I said, the art images will be for sale here – probably sometime in February. Meanwhile, I am about to prepare some images from a group I shot awhile back, the "Blurs." It's a series that I had to do, just to deconstruct one of the basic constructs of photography; It needs to be in focus. Bull!
What I am doing is deconstructing a sharp subject into color play with enough shape to let your brain focus on what it thinks you want to see. Do you see it?