Nighttime photography Denton Square Denton Texas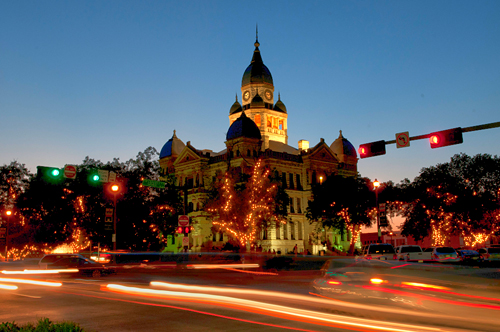 I had a request in the last few weeks for local stock photography, which is something I have had financial success with for more than fifteen years. Over that time the cameras have changed, and the subjects have changed as well.
Nowadays, a place like the classic Square in Downtown Denton, Texas, has more traffic, the lighting on the Courthouse has changed, traffic lights have changed, and even the landscape has changed. Upgrades to the things altered by construction crews are more obvious than the fact hedges, plants and trees have grown pretty much uncontrolled – where planted, and where left – on the Square.
Of course my stock photography has a more populist slant with images at iStock and other stock agencies online.
#historicalphotographer #photojournalism
+Shannon Drawe